RED VLVT
What does every woman require in their accessories? Something that will not only compliment their style and grace, but elaborate on our fierce femininity without having to speak. Here is an accessory created by Oasis Sium from Providence, Rhode Island. RED VLVT, that has been draped across the neck and slipped on the finger of the likes of Marsha Ambrosius, Khloe Kardashian,Trina & Dawn Richardson. In a series collection based off of the 7 deadly sins, the first collection enables anyone to have a killer entrance.
When you first glimpse the name
RED VLVT
you automatically conjure up the image of red velvet cake. Even though that does sound appetizing, this statement accessory line's name is in irony of old fashioned red velvet jewelry display cases. For
Sium,
"It's nostalgic for me, reminds me of those teenage years of lurking jewelry spots after school and picking up nameplates, bamboo earrings, & all that other fly [explicit]".
RED VLVT
was inspired by the 7 deadly sins. You will never see something so devious look so divine. The first collection is the
Killer Lipstick
influenced by Vanity. The
Killer Lipstick
collection infuses what every woman loves: the perfect red lipstick, and the perfect piece of jewelry.
The name for the collection comes from Ghostface Killa's
Big Doe Rehab
album with a song entitled
"Killa Lipstick"
RED VLVT
's style slogan is
"the devil is in the details".
Focused on making a mark in the industry, she keeps in mind that her brand is always growing and aims to make sure that the next collection surpasses the last.
RED VLVT's
purpose is to continue to create classic pieces. Running an
"anti-trend campaign"
their collections are seldom manifested by mainstream influences. Often times, products created based off trend and popularity are fleeting and lack quality. The brand aspires to produce timeless pieces, and "
do [their] part by not flooding the scene with disposable [trinkets] every few months for the sake of it".
With the growing success of
RED VLVT
and the popularity of the
Killer Lipstick
increasing I was interested in what
Oasis Sium's
favorite lipstick was and her favorite piece from the collection thus far.
What is your favorite brand of lipstick that you think makes a killer statement?
I honestly don't know about makeup, but I do know you can't go wrong with a red lip. It's classic, plus you can instantly look fancier. If you're into something longer lasting then I recommend Pro Long Wear Lipcolour in
Lasting Lust
by
MAC.
It lasts all day, maybe two, you literally have to scrub it off. For something less harsh go with a red lip stain.
Favorite piece(s) from the Killer Lipstick line?
I'm going with the
Killer Lipstick .50cal Choker
aka the chain that always gives me back pain (© Kanye). I released it as a show piece so I didn't expect as many people to be receptive to it but it's been more of the more popular pieces. I also love the small .50cal stud earrings in rose gold & gunmetal. They're my quiet storms.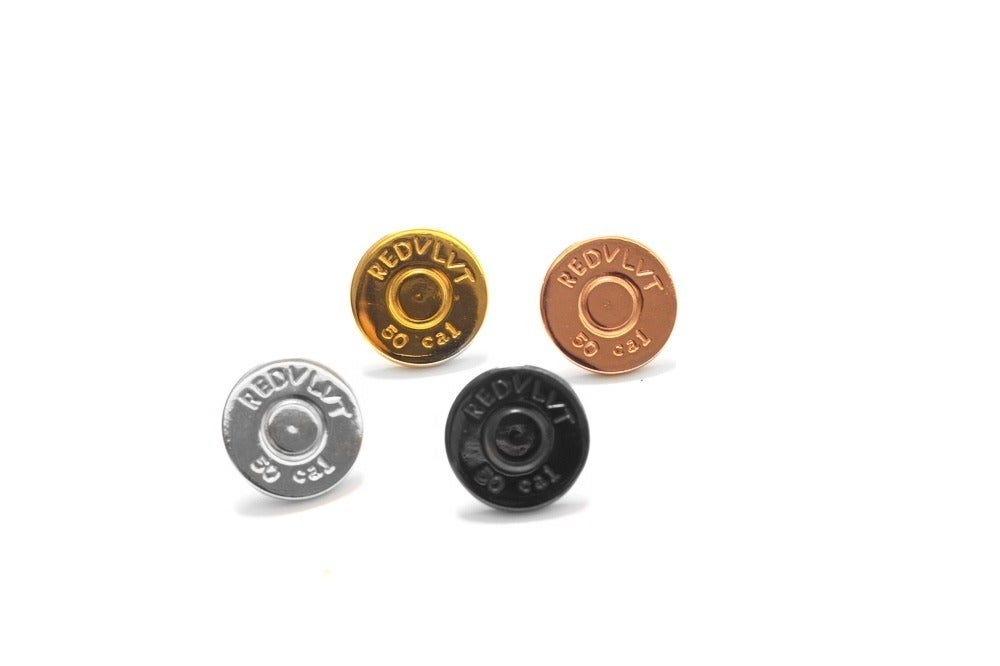 The next collection set to release is Wrath and it's about to be
CUFF
ing season.
Connect with RED VLVT:
Keeping A Close Eye, -UMG, Latrice S.